Bekezela William Sibanda
Chairman
William is a seasoned business leader with many years of experience at senior management and executive level in various organisations. He brings a wealth of management and business skills gained from various industries including the motor, FMCG, steel and transport sectors. He is a practising Christian and serves as an Elder at the local fellowship he attends.
He also serves as a Pastor for one of the city zones. He is married to Dadirai and together have two children. William holds a bachelors degree and graduate diploma in marketing. He is also a qualified diesel mechanic having served an apprenticeship in the early nineties. William has served ZiNRA as a volunteer since 2014 and is passionate to see the restoration of the nation in his lifetime.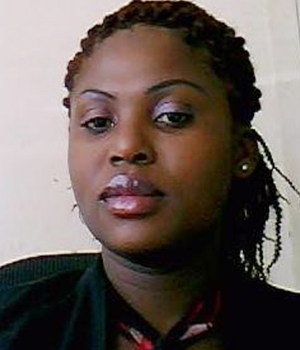 Patronella Chigumbura
Patronella has 12years experience working on several human rights projects under the Government of Zimbabwe sponsored by different International NGOs assisting asylum seekers. Early family struggles were a catalyst that shaped her compassionate heart and gave her the courage to stand and 'Rebuild desolate foundations' in a country that was once the pride of Africa but is now a victim of social unjust. She has embarked on a wide range of volunteer work especially with the youths and women in her community. Patronella has been a volunteer with ZINRA since December 2013.
Currently working on several livelihoods with women in Whitecliff area, majority who are victims of the 2004 Operation Murambatsvina and 2008 political violence in Zimbabwe, with the aid of Pastors from her church Maranatha World Revival Ministries. She is a Holder of a Diploma in NGO Project Management and Administration, TDI-SADCCon and Diploma in Accounting and Business, (ACCA). Currently pursuing a BSc. (Hons) degree in Applied Accounting with Oxford Brookes University.
William Tichaona Chimbetete
Founder and Director
William is a part qualified (CIMA) management accountant and has worked for several organisations in Zimbabwe, Mozambique and the United Kingdom. He has a natural passion for Social Justice, Peace and the reconciliation of the people, in particular Zimbabweans. He has worked as an Assistant Accountant then Budget Manager for Colgate Palmolive Zimbabwe; Regional Finance and Admin Manager for World Relief International for the SADC region based in Maputo, Mozambique; and Assistant Management Accountant for Phoenix Community Housing, England, United Kingdom amongst others.
He believes that this is a special season to reconcile Zimbabweans, a time to reconcile our tribes, political parties, and a time to bring together our civic community, Unions and technocrats so that we can discuss issues, focus on nation building and lead together. In founding ZiNRA in June 2013, William believes that in the context of the, them and us culture, of the present day deeply polarised Zimbabwe; an inclusive movement is a win-win for all people.
Tarisai Grace Mariwo
Tarisai Grace is a married Christian mother of five and grandmother of one. She is a seasoned marketer who has carried out and analysed various research projects. A professional herbal health consultant who has studied the management and cure of various illnesses as well as counselling of the ill and bereaved. She has worked for nearly two decades as an entrepreneur in both the manufacturing and sales fields of IT.
Tarisai has worked with youths as well as children on various levels and platforms. She is a mentor and a role model to many. She also holds various leadership positions in the community as well as within the Church. A people person who among various other awards, attained the Woman of Impact certification in 2014 (South Africa). She enjoys watching movies, playing games and writing poetry. Tarisai has been a volunteer with ZiNRA since February 2013 and has assisted in its founding.
Professor Daniel Chigudu
Professor Chigudu is a phenomenal man who has made a huge impact in his life and the lives of others through his work. A boffin as others would call him; he holds a Doctorate of Philosophy in Peace and Conflict Management, a Masters of Business Administration, a Degree in Educational action, planning and Policy strategies and two certificates one in education and the other in Personal Development.
Professor Chigudu is currently a Research Director for Aldersgate College (Africa) Satellite Centres; External Examiner for Doctoral candidates – University of Zululand and Professor in democratic governance and management; Academic Researcher for UNISA and Director of Mutsai- Vusani
He is quite a principled man whose attributes include his ability to work under deadlines and set priorities, ability to read, analyse and interpret general business technical procedures and instructions all in which build his character and help drive his work and others into achieving their set goals and targets. Professor Chigudu is very passionate and driven in the areas of democratic development, peace building, dialogue and nation building.
Thandiwe Ngwenya
Thandiwe is a public policy analyst and public administrator with senior civil service experience from the Government of Zimbabwe. She is a dynamic, critical and analytical thinker, with multifaceted skills in policy formulation and analysis, conflict management and peace-building, administration and lecturing. She has acquired a wealth of experience in the education and public service sectors. Her work experience includes project management, monitoring and evaluation. She serves as the Executive Director of Women Politicians Incubator Zimbabwe, a training and mentoring establishment which capacitates women for leadership.
Thandiwe holds:
a Master of Business Administration Degree (MBA) (National University of Science and Technology(NUST), (2006);
Executive Master in Managing Peace and Security in Africa, Institute of Peace and Security Studies, Addis Ababa University. Ethiopia. (2014);
Bachelor of Arts (BA)–University of South Africa (UNISA
Certificate in Education (CE) (1986)
Certificate in Change Leadership ;( November/December 2014), Institute of Peace and Security Studies, Addis Ababa University.
Certificate in Public Administration Development ;( November/December 2012), Ministry of Commerce, People's Republic of China.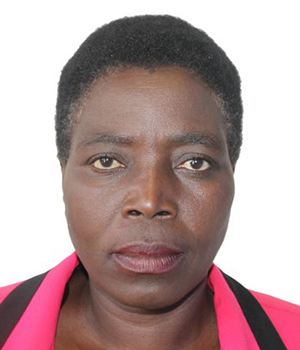 Nokuthula Moyo
Nokuthula Moyo is a seasoned community worker with years of experience in working with different local Non-Governmental Organizations and those abroad. She is a holder of Bachelor of Education, Administration, Planning and Policy Studies as well as a holder of diplomas and certificates in counseling and HIV Strategic Management. She has 14 years of experience in education industry as she worked as a teacher from 1989 to 2003.
From then on she joined the NGO sector in which she specializes in Education, Health as well as securing the basic necessities of people living in less fortunate communities. She has experience in working with both the young and old from different backgrounds.
She is an energetic and dynamic woman who enjoys a challenge and achieving personal goals. Her present carrier in working with Non Governmental Organizations aim is to help grassroots communities to develop themselves.